Recent Happenings
---
April 24, 2017
A Letter to AAUW Huntsville from Ashley Williams, Member, on her experience with Alabama A&M Students reading to bright-eyed students at Martin Luther King Elementary School, in Huntsville, AL.
Good Morning,
The community reading which occurred at 9:00 AM on Monday April 24th, 2017, at Martin Luther King Jr. Elementary School (located at 3112 Meridian St, Huntsville, AL 35811) was very successful. Readers, Samoun Winston (samoun.winston@aamu.edu) and Martika Gamble (mgamble3@bulldogs.aamu.edu), and I, were well received by the students and staff. While there, we educated groups of girls in the third, fourth, and fifth grade of two iconic women who served in reigning capacities within ancient Egyptian HERStory, Pharaoh Hatshepsut and Pharaoh Cleopatra. Although they were somewhat familiar with the Pyramids of Egypt, the girls were additionally educated on the ancient Egyptian language of hieroglyphics. The students were very engaged and learned of how Pharaoh Hatshepsut ruled her nation into prosperity and dressed like a man to be respected, and how Pharaoh Cleopatra used her wit to ascend her throne. At the end of the session, it was our intention for the girls to feel they can be just as strong and successful as the Pharaohs within the stories. Our gracious hosts invited us to return to read for the upcoming school year starting in the fall of 2017 and were excited at the prospect of making this a long-lasting initiative between Alabama A&M University and Martin Luther King Jr. Elementary School with AAUW at it's forefront. There were a few young men present who also enjoyed the readings. The ladies of AAUW at Alabama Agricultural and Mechanical University look forward to making this a regularly occurring event to help to educate and to inspire young men and women within our community of their magnificent potential. Based on the positive feedback, it is our intention to expand our readings to boy groups as we grow our male membership. There are photos attached within this email, however, more will be made available on our Facebook page.
The stories read were the biographies of Pharaoh Cleopatra and Pharaoh Hatshepsut from "Good Night Stores for Rebel Girls."
The most memorable moment from the event was finding out most of the girls within each grade level did not like traditional stories about princesses!
P.S.: A tentative 2017-2018 event calendar has been created and an interest form is in circulation at the University to grow membership. As I will no longer be in Huntsville this Fall, Ms. Samoun Winston and Ms. Martika Gamble will be your primary contacts to keep you informed of the AAUW-AAMU group progress.
Thank you.
Ashley S. Williams
Biology Graduate Assistant to Dr. Jeanette Jones
M.S. Graduate Student in Microbiology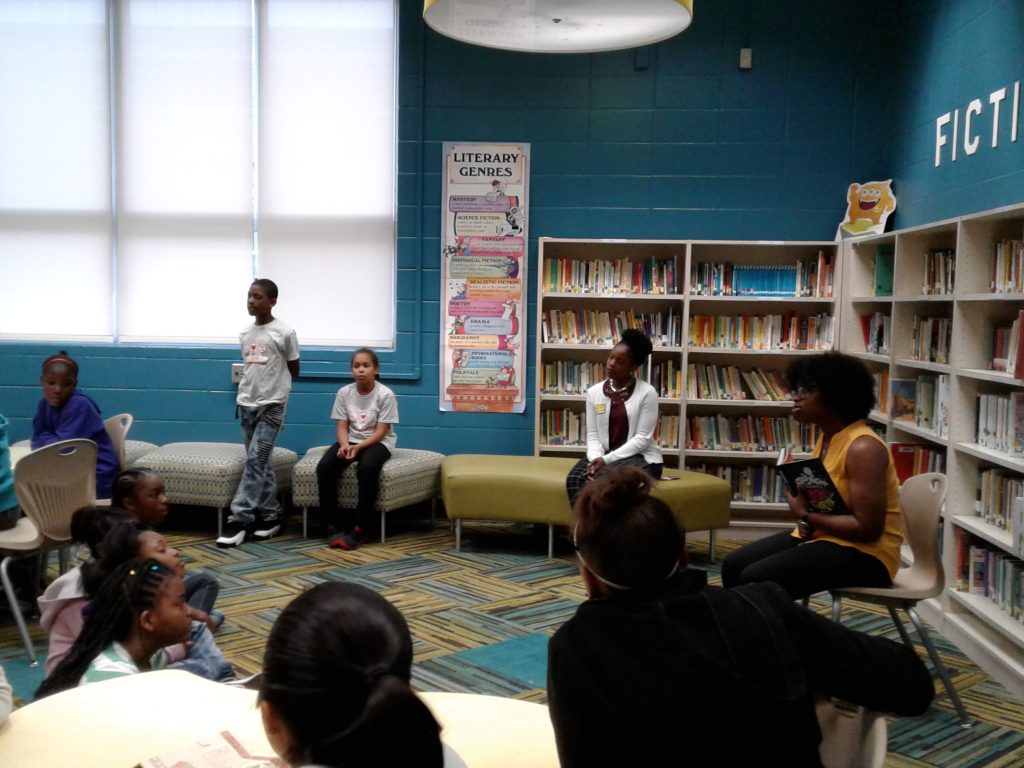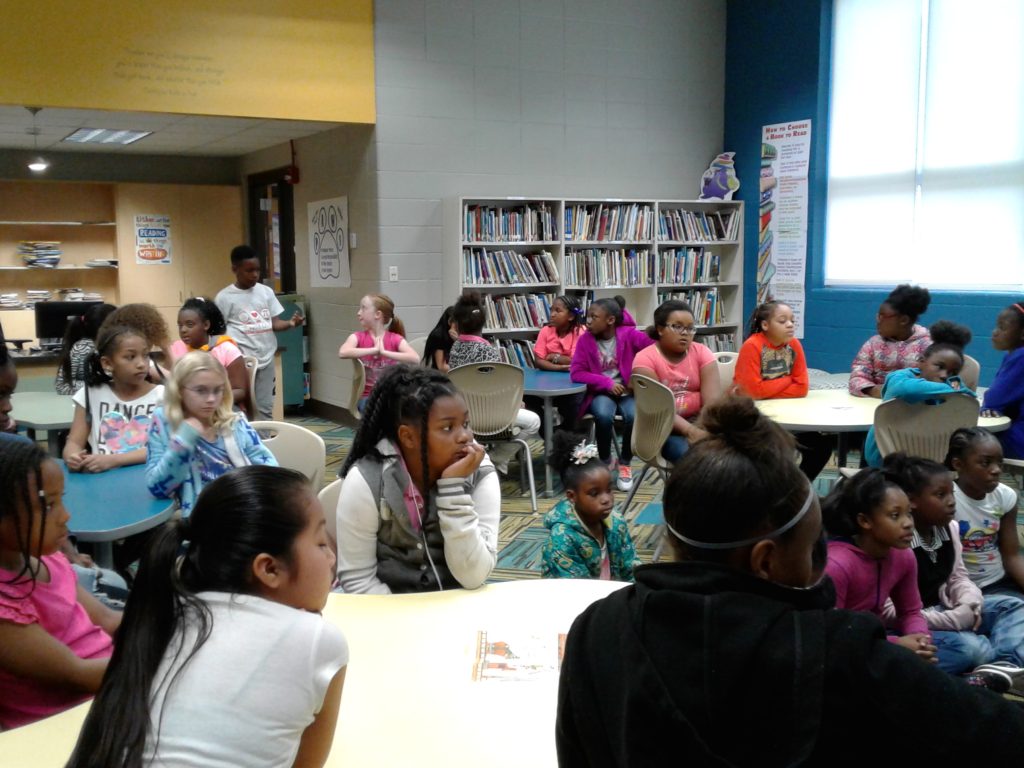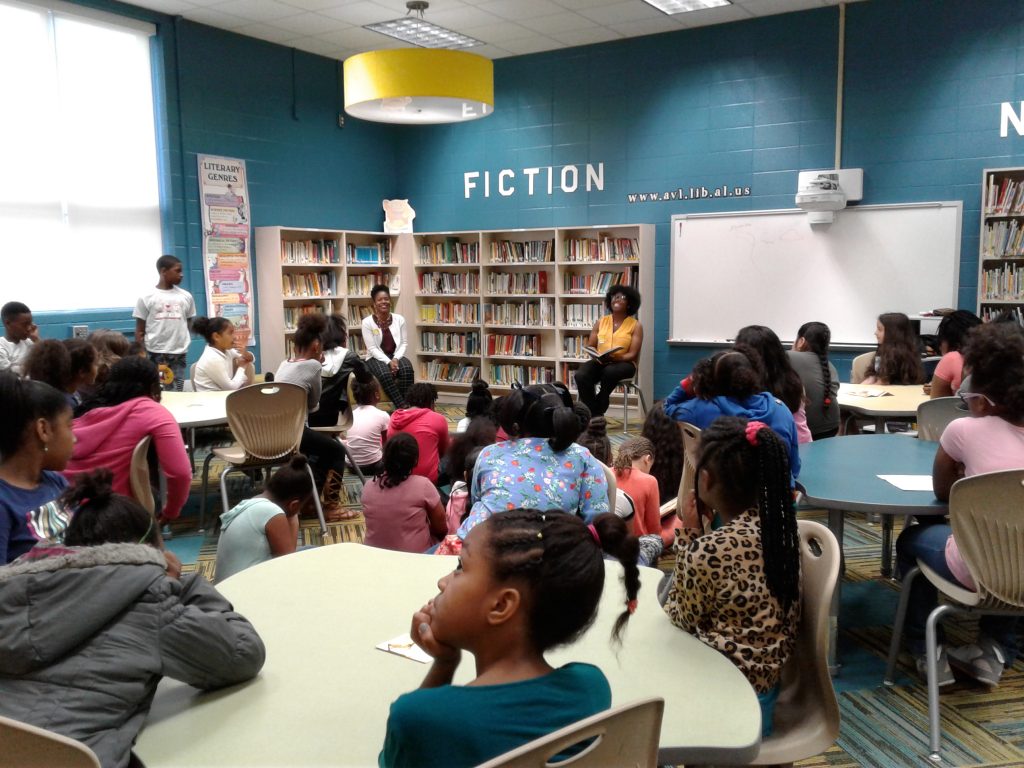 Archived NEWSLETTERS