LUNCH.COM
Lunch.Com meets every Friday at 12:30 p.m. for lunch. Contact Lorraine Mullin for a lunch reservation.
GREAT DECISIONS
Great Decisions study group meets monthly on the 2nd Tuesday at 7 P.M. at the home of Mary Witherspoon, 5713 Criner Road.  All AAUW members are invited to participate.  Call Mary at 256-881-6540 for more information.
Members of the group read a chapter in the Great Decisions Study Guide in preparation, and a member leads a discussion of it.  Chapters for this year are:
Energy Geopolitics
War Crimes
China and the U.S.
Economic Warfare
Politics in Latin America
Global Famine
Iran at a Crossroads
Climate Migration
MORNING BRIDGE
Morning Bridge meets the third Tuesday of the month at 9:30 a.m. Contact Mary Johnson for more information.
BOOK CLUB
¡Adelante! Book of the Month Club usually meets on the fourth Monday of each month at 5:30 p.m., but will meet on the 3rd Monday in December. The December meeting will take place on Monday, December 19, 2022, at 5:30 pm on Zoom. For more information, contact: Karen Rudiger, Patricia Smith, or June Wilson. For Zoom meetings, please register with June Wilson a few days before the meeting.
View the ¡Adelante! 2022-2023 PDF Reading list here: Adelante 2022-2023 Final Reading List PDF
September Book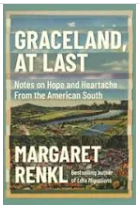 Graceland, At Last: Notes on Hope and Heartache from the American South by Margaret Renkl
Born and raised in rural Alabama, a resident of Nashville, Tennessee for almost 35 years, Margaret Renkl loves the South. She revels in its glorious art and music, its rich ecology and stunning natural beauty. More than anything, perhaps, she appreciates Southerners who work for cultural change, because right alongside all the positives exists the South's "brutal history" of white supremacy and its terrible legacies of discrimination still alive today.
October Book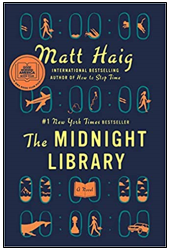 The Midnight Library by Matt Haig
Somewhere out beyond the edge of the universe there is a library that contains an infinite number of books, each one the story of another reality. One tells the story of your life as it is, along with another book for the other life you could have lived if you had made a different choice at any point in your life. While we all wonder how our lives might have been, what if you had the chance to go to the library and see for yourself? Would any of these other lives truly be better?
November Book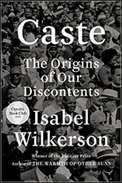 Caste: The Origins of Our Discontents by Isabel Wilkerson
"Magisterial . . . Her reporting is nimble and her sentences exquisite. But the real power of Caste lies tucked within the stories she strings together like pearls. . . . Caste roams wide and deep, lives and deaths vividly captured, haloed with piercing cultural critique."
December Book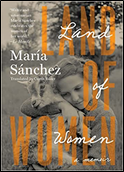 Land of Women by Maria Sanchez
Maria Sanchez is obsessed with what she cannot see. As a field veterinarian following in the footsteps of generations before her, she travels the countryside of Spain bearing witness to a life eroding before her eyes – words, practices, and people slipping away because of depopulation, exploitation of natural resources, inadequate environmental policies, and development encroaching on farmland and villages. Part memoir, part feminist manifesto, and a bestseller in Spain.
January Book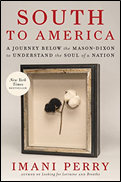 South to America: A Journey Below the Mason Dixon To Understand the Soul of a Nation by Imani Perry
In her new book "South to America," author Imani Perry seeks to change how people view the American South and, thus, the country's history as a whole. Jeffrey Brown spoke with Perry, who traveled through the southern regions of the U.S. and explored the complexities and misperceptions she found along the way.
February Book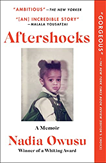 Aftershocks: A Memoir by Nadia Owusu
"In Aftershocks, Nadia Owusu tells the incredible story of her young life. How does a girl—abandoned by her mother at age two and orphaned at thirteen when her beloved father dies—find her place in the world? This memoir is the story of Nadia creating her own solid ground across countries and continents.
March Book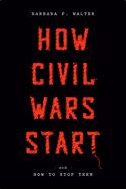 How Civil Wars Start and How to Stop Them by Barbara F. Walter
Political violence rips apart several towns in southwest Texas. A far-right militia plots to kidnap the governor of Michigan and try her for treason. An armed mob of Trump supporters and conspiracy theorists storms the U.S. Capitol. Are these isolated incidents? Or is this the start of something bigger? Barbara F. Walter has spent her career studying civil conflict in places like Iraq and Sri Lanka, but now she has become increasingly worried about her own country.
April Book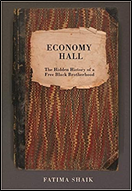 Economy Hall: The Hidden History of a Free Black Brotherhood by Fatima Shaik
It is impossible to imagine New Orleans, and by extension American history, without the vibrant and singular Creole culture. In the face of an oppressive white society, members of the Societe of Economie et d'Assistance Mutuelle built a community and held it together through the era of slavery, the Civil War, Reconstruction, and Jim Crow terrorism. The book follows Ludger Boguille, his family, and friends through landmark events – from the Haitian Revoluton to the birth of jazz – that shaped New Orleans and the United States.
May Book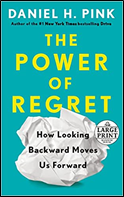 The Power of Regret by Daniel H. Pink
"I love that Daniel Pink is taking on one of the best (and toughest) teachers in my life: regret. I've always known that regret deepened my connection to myself and to others, but now, thanks to Dan's research and storytelling, I understand why. The idea of 'no regrets' doesn't mean living with courage. It means living without reflection. The world needs this book and more reflection. Now." —Brené Brown, PhD, New York Times bestselling author of Dare to Lead
June Book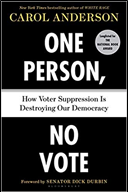 One Person, No Vote: How Voter Suppression Is Destroying Our Democracy by Carol Anderson
"One Person, No Vote reads like a speedy sequel of sorts to her previous book, the elegant and illuminating best-seller White Rage . . . Her new book seems to have been written from a state of emergency, in an adrenaline-fueled sprint. Anderson is a stinging polemicist; her book rolls through a condensed history of voting rights and disenfranchisement, without getting bogged down in legislative minutiae. This is harder than it looks . . . This trenchant little book will push you to think not just about the vote count but about who counts, too." – Jennifer Szalai, New York Times
July Book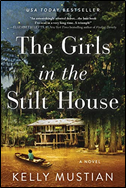 The Girls in the Stilt House by Kelly Mustian
Ada promised herself she would never go back to the Trace, to her hard life on the swamp and her harsh father. Matilda, daughter of a sharecropper, is from the other side of the Trace. Doing what she can to protect her family from the whims and demands of some particularly callous locals is an ongoing struggle. As the two girls are drawn deeper into a dangerous world of bootleggers and moral corruption, they must come to terms with the complexities of their tenuous bond and a hidden past that links them in ways that could cost them their lives.
August Book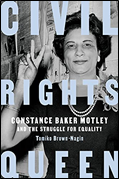 Civil Rights Queen: Constance Baker Motley and the Struggle for Equality by Tomiko Brown-Nagin
Born to an aspirational blue-collar family during the Great Depression, Constance Baker Motley was expected to find herself a good career as a hair dresser. Instead, she became the first black woman to argue a case in front of the Supreme Court, the first of ten she would eventually argue. The only black woman member in the legal team at the NAACP's Inc. Fund at the time, she defended Martin Luther King in Birmingham, helped to argue in Brown vs. The Board of Education, and played a critical role in vanquishing Jim Crow laws throughout the South. She was the first black woman elected to the state Senate in New York, the first woman elected Manhattan Borough President, and the first black woman appointed to the federal judiciary.