LUNCH.COM
Lunch.Com meets every Friday at 12:30 p.m. for lunch. Contact Lorraine Mullin for a lunch reservation.
GREAT DECISIONS
Great Decisions meets the second Tuesday of the month at 7:30 p.m. Contact Mary Witherspoon for more information.
MORNING BRIDGE
Morning Bridge meets the third Tuesday of the month at 9:30 a.m. Contact Mary Johnson for more information.
BOOK CLUB
¡Adelante! Book of the Month Club usually meets on the fourth Monday of each month at 5:30 p.m. The May meeting will take place on Monday, May 23, 2022, at
5:30 pm on Zoom. For more information, contact: Karen Rudiger, Patricia Smith, or June Wilson. For Zoom meetings, please register with Cate Hewitt a few days before the meeting.
November Book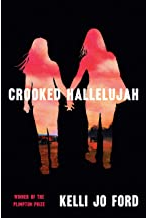 Crooked Hallelujah by Kelli Jo Ford
Kelli Jo Ford's debut novel Crooked Hallelujah follows three generations of Cherokee women trying to forge a future in very harsh environments. Lula, her daughter Justine and Justine's daughter Reney make lives for themselves, mostly in Oklahoma and Texas, amid the 1980s oil boom. But these Cherokee women find out how difficult it really is.
December Book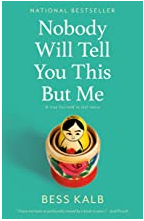 Nobody Will Tell You This But Me by Bess Kalb
"Reliably funny…poignant on the aftermath of loss. Written from the sometimes acerbic, sometimes sweet and always laser-sharp perspective of [Kalb's grandmother] Bobby Bell…in between are loving recollections of their relationship, including snippets of conversations and voicemails and a steady supply of life advice."—Chris Barton, Los Angeles Times
January Book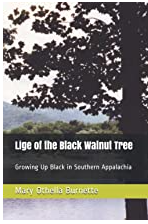 Lige of the Black Walnut Tree: Growing Up Black in Southern Appalachia by Mary Othella Burnette
Mary Othella Burnette, an 89 year old African American woman, was born and reared in Black Mountain, North Carolina. While much has been documented about White communities in Southern Appalachia, little has been written by a native mountaineer about African Americans living in that area. All of Ms. Burnette's stories are rare, and most of them contain vibrant and emotional depictions of characters she grew up with and around from early childhood through the mid-1940's, a time when the sun was setting on the lives of the few surviving family members of freed slaves and their community-minded heirs who settled in the Swannanoa Valley after 1865.
February Book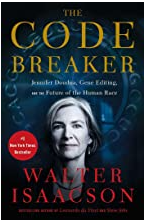 The Code Breaker: Jennifer Doudna, Gene Editing, and the Future of the Human Race by Walter Isaacson
The bestselling author of Leonardo da Vinci and Steve Jobs returns with a gripping account of how Nobel Prize winner Jennifer Doudna and her colleagues launched a revolution that will allow us to cure diseases, fend off viruses, and have healthier babies.
March Book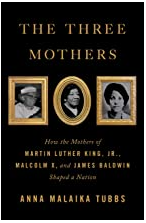 The Three Mothers: How the Mothers of Martin Luther King, Jr., Malcolm X and James Baldwin Shaped a Nation by Anna Malaika Tubbs
In her groundbreaking and essential debut The Three Mothers, scholar Anna Malaika Tubbs celebrates Black motherhood by telling the story of the women who raised and shaped three of America's most pivotal heroes.
April Book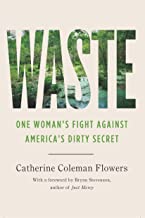 Waste: One Woman's Fight Against America's Dirty Secret by Catherine Coleman Flowers
MacArthur "genius" Catherine Coleman Flowers grew up in Lowndes County, Alabama, a place that's been called "Bloody Lowndes" because of its violent, racist history. Once the epicenter of the voting rights struggle, today it's Ground Zero for a new movement that is Flowers's life's work. It's a fight to ensure human dignity through a right most Americans take for granted: basic sanitation. Too many people, especially the rural poor, lack an affordable means of disposing cleanly of the waste from their toilets, and, as a consequence, live amid filth.
May Book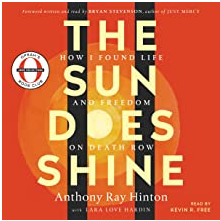 The Sun Does Shine: How I Found Life and Freedom on Death Row by Anthony Ray Hinton
An urgent, emotional memoir from one of the longest-serving condemned death row inmates to be found innocent in America. … A heart-wrenching yet ultimately hopeful story about truth, justice, and the need for criminal justice reform." – Kirkus, Starred Review
June Book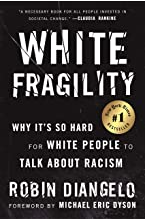 White Fragility: Why It's So Hard for White People to Talk about Racism by Robin DiAngelo
Referring to the defensive moves that white people make when challenged racially, white fragility is characterized by emotions such as anger, fear, and guilt, and by behaviors including argumentation and silence. These behaviors, in turn, function to reinstate white racial equilibrium and prevent any meaningful cross-racial dialogue.
July Book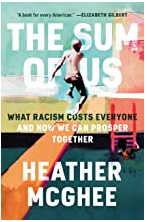 The Sum of Us: What Racism Costs Everyone and How We Can Prosper Together by Heather McGhee
A powerful exploration of inequality and the lesson that generations of Americans have failed to learn: Racism has a cost for everyone—not just for people of color.
August Book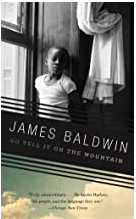 Go Tell It On the Mountain by James Baldwin
In one of the greatest American classics, Baldwin chronicles a fourteen-year-old boy's discovery of the terms of his identity. Baldwin's rendering of his protagonist's spiritual, sexual, and moral struggle of self-invention opened new possibilities in the American language and in the way Americans understand themselves.
---
2021-2022 Adelante Book Selection
September: Minor Feelings: An Asian American Reckoning by Cathy Park Hong
October: The Undocumented Americans by Karla Cornejo Vallavicencio
November: Crooked Hallelujah by Kelli Jo Ford
December: Nobody Will Tell You This But Me by Bess Kalb
January: Lige of the Black Walnut Tree: Growing Up Black in Southern Appalachia by Mary Othella Burnette
February: The Code Breaker: Jennifer Doudna, Gene Editing, and the Future of the Human Race by Walter Isaacson
March: The Three Mothers: How the Mothers of Martin Luther King, Jr., Malcolm X and James Baldwin Shaped a Nation by Anna Malaika Tubbs
April: Waste: One Woman's Fight Against America's Dirty Secret by Catherine Coleman Flowers
May: The Sun Does Shine: How I Found Life and Freedom on Death Row by Anthony Ray Hinton
June: White Fragility: Why It's So Hard for White People to Talk about Racism by Robin DiAngelo
July: The Sum of Us: What Racism Costs Everyone and How We Can Prosper Together by Heather McGhee
August: Go Tell It On the Mountain by James Baldwin