LUNCH.COM
Lunch.Com meets every Friday at 12:30 p.m. for lunch. Contact Lorraine Mullin for a lunch reservation.
GREAT DECISIONS
Great Decisions meets the second Tuesday of the month at 7:30 p.m. Contact Mary Witherspoon for more information.
MORNING BRIDGE
Morning Bridge meets the third Tuesday of the month at 9:30 a.m. Contact Mary Johnson for more information.
BOOK CLUB
¡Adelante! Book of the Month Club usually meets on the fourth Monday of each month at 5:30 p.m. For more information, contact: Karen Rudiger, Patricia Smith, or June Wilson. For Zoom meetings, please register with Cate Hewitt a few days before the meeting. Click on the 2020-2021 Adelante Reading List to view the book selections for this year.
May Book
(Meeting on the 17th, the 3rd Monday in May)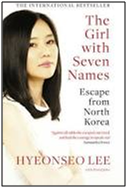 The Girl with Seven Names: Escape from North Korea by Hyeonseo Lee
An extraordinary insight into life under one of the world's most ruthless and secretive dictatorships – and the story of one woman's terrifying struggle to avoid capture/repatriation and guide her family to freedom. 2015 ISBN-13: 978-0007554843
June Book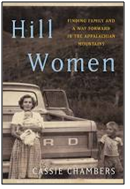 Hill Women:  Finding Family and a Way Forward in the Appalachian Mountains by Cassie Chambers
After rising from poverty to earn two Ivy League degrees, an Appalachian lawyer pays tribute to the strong "hill women" who raised and inspired her, and whose values have the potential to rejuvenate a struggling region.  2020 ISBN-13:  978-1984818911